How does it work?
Vitalcare has engineered a pre-configured nurse call solution for emergency situations. The temporary nurse call solution comes in a self-contained ruggedised case — not much larger than a briefcase. It plugs into power, and even includes an internal battery backup for over 4-hours of continuous operation, and connection to the internet for reporting, remote configuration and system management.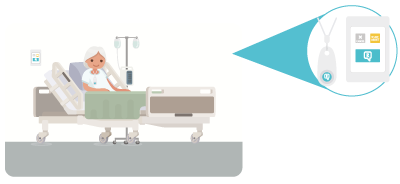 No wiring is needed to deploy either call points and pendants to patient rooms as the whole system operates on a version of the LoRa protocol used widely for IoT applications.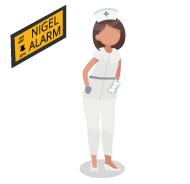 Doctors, nurses and care staff are provided with pagers or can use their mobile phones to be alerted of nurse call activations to improve response times. Staff can be provided pendants to support staff safety. LED signs can also be provided.

The system has an unlimited capacity of call points and pendants and can cover an extensive physical area — such as a whole resort, or multiple level hotels. It can also be extended with battery or solar-powered repeaters, or via the internet, to connect multiple sites together.

Installation is simple. Wireless call points powered by internal batteries are fixed to walls or bed heads with double-sided tape. Alternatively, neck pendants and wrist alarms are simply worn by the patient.
Not only can a fully functional nurse call system be deployed within a matter of minutes, once the crisis is over, it can also be removed with virtually no physical impact to the facility.
The technology offers an enterprise solution including pagers and professional messaging, personal alarms, and positioning over a secure, dedicated wireless network. Customisable architecture can be easily deployed and transported anywhere in Australia and New Zealand.